DG 3080 - "Jitendra Dhingra"
2019-2020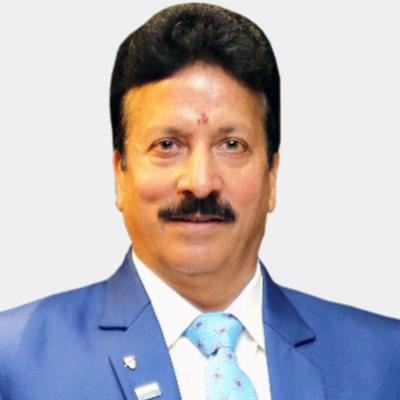 Rtn. Jitender Dhingra is a member of Rotary Club, Kurukshetra. He is a graduate in arts and law. He joined Rotary in the year 1993 and served as the club President in the year 1996-97. He is the Managing Partner of Dhingra Rice and General Mills. He is married to Ritu Dhingra, who is an advanced Art of Living teacher and runs her own yoga Studio. The couple is blessed with two sons: Satyam, who is also a Rotarian, is a consultant at Deloitte USA and Shubham, who is pursuing his Double Master in Economics and Business from Science Po, Paris.
Rtn. Jitender Dhingra has served at district level in each and every capacity and has attended innumerable Rotary international Conventions and Institutes.
He was awarded the prestigious Rotary International award "Service Above Self" by RI President Wilfrid J Wilkinson in the year 2007-08. He served as a volunteer in "International Medical Mission" in Rwanda in the Rotary year 2014-15. Rtn. Dhingra is a Major Donor to the Rotary Foundation and all his family member are also Paul Harris Fellow.
He is associated with many social and cultural organizations; he has served as the block president of Indian National Congress and as a member of District Grievance Committee in Kurukshetra. He is currently the General Secretary of Haryana Roller Skating Association and the Joint Secretary of Roller Skating Federation of India. Ritu and him are also associated with The Art of Living Haryana and are member of the ruling Apex Body.